Donald Trump Astro Finance Map
The Mars ASC line
Donald Trump is the 45th President of the United States of America .Donald Trump was born in Jamaica, New York at 10.54am on June 14th 1946. He was brought up in New York and attended the New York Military Academy.
He later became a Reality TV host and successful businessman. He is also known to be a fan of professional wrestling, and quite often shows Mars tendencies I wonder why.....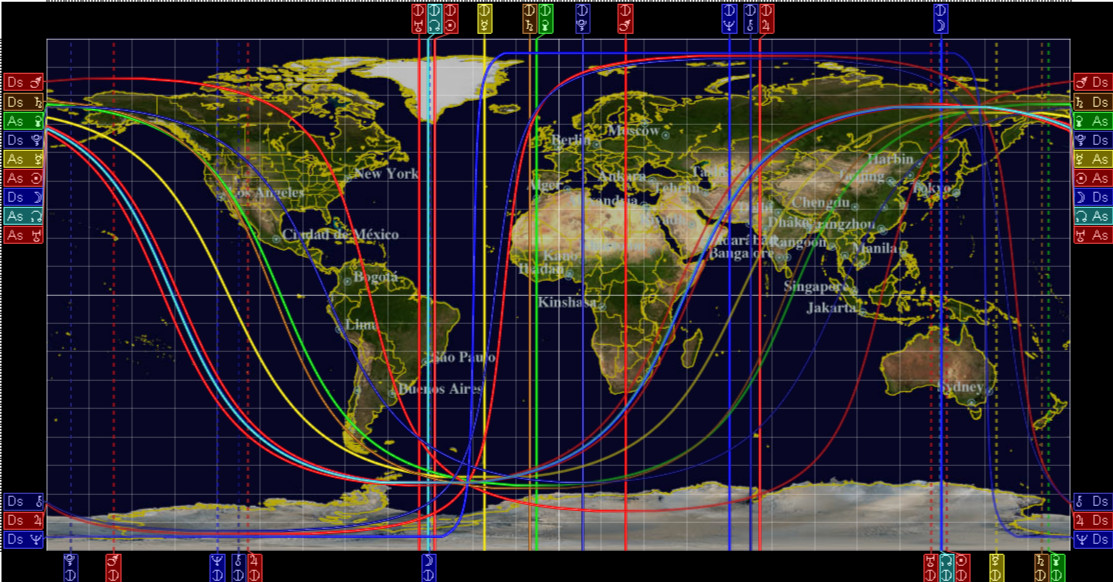 When we zoom a little closer in, we find the Mars ASC line, running not too far from Washington DC and New York...
Mars on the Relocated Ascendant

Planets in specific areas of your Astro Map provide their energy vibration whether you visit or reside there. Mars provides forceful will to achievement and athleticism, and these attributes will color your experience in this place and the surrounding territory.
With Mars on the Ascendant, experiences in this location bring out your most extroverted self. You may find that once you arrive here, you suddenly know exactly what you want and what you can do to make it happen. You could become supercharged in this place with a strong sense of personal power and a strong libido to go with it! You may find that in this place you learn the art of setting intent and taking action. You could find yourself playing the role of pioneer, ground breaker, or mover and shaker. While you might enjoy the oomph you experience in this locale, you might also find it causes you to react more aggressively than usual or to behave impulsively at times. You will want to seize the energy that becomes available to you in this part of the world and learn to use it in a way that skillfully manifest acts in service to the greatest good; acts that create power-with rather than power-over.